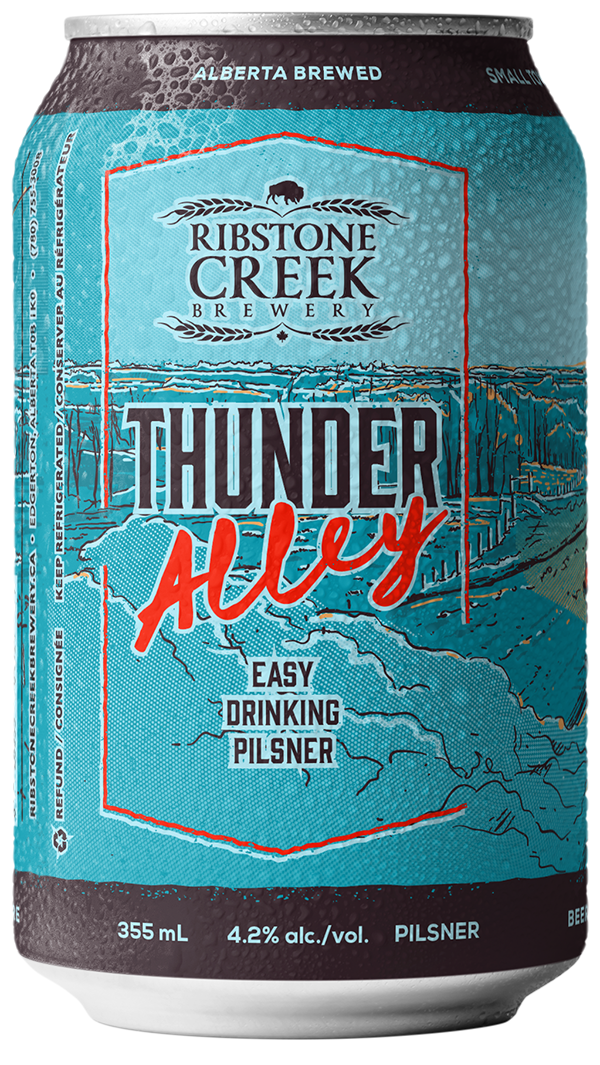 Thunder Alley – Easy Drinking Pilsner
If you are looking for a break from the in-your-face hops and bold dark malts, this is the beer for you!
Our 4.2% Pilsner is nothing but refreshing and is perfect for all occasions. This beer is just what you need after shovelling your snowy drive way or sitting in the sun, coming in from a run or taking a break after a long week. Thunder Alley hits the spot 7 days a week, all year long!
Order for delivery! (Edmonton, Calgary, Wainwright)
Or, find a location near me that sells this beer