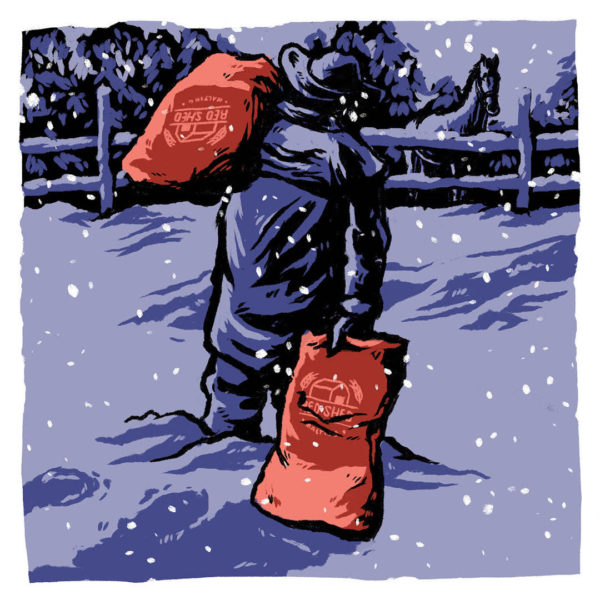 We are very excited to bring our latest beer to market and showcase a new beer style that our Head Brewer Ryan and the production team have been working on. Introducing our second installment in our Prairie Pirate series, the Prairie Pirate Rauchbier!  Our Prairie Pirate line is a collaboration series that tells the story of our character the Prairie Pirate who travels to each corner of the province looking for various brewing ingredients that he can "plunder" for his next special brew.  In this installment, our pirate was able to obtain some wonderful Kananaskis malt from the good people at Red Shed Malting.
In early December we made the trek to Penhold to meet with Matt and Joe and they showed us around their great malting facility.  Ryan was inspired by their newest variety, the Red Shed Kananaskis Malt which is very much like a traditional Munich Malt.  The characteristic bready, toasty, biscuity goodness shines through to the final product. The smokey nature comes from the addition of uber traditional Weyerman's Beechwood Smoked Malt.  At the end of the malting process, the Maltster uses the heat from wood fires to dry the grains down to a point that the become stable for storage.  Just like smoking any other food, the grain absorbs the flavors and aromas produced by those fires, and carries it thru to the end product.
In the end, Ryan and the team have created a beer with a nice balance between the bold deep smoke character along with the rich complex malt flavor.  We hope you are able to try this latest addition to our Prairie Pirate series.  Who knows where and when the Pirate will strike next! Watch for this on store shelves!